The four-day sixteenth (Guangzhou) International Building Decoration Fair was held in Guangzhou Pazhou Exhibition Center. Guangzhou Building Decoration Fair exhibition started since 1995, has become a veritable "Asia's first exhibition of building materials". There were thousands of industry giants and well-known brands to participate this exhibition. Exhibition area would reach 340 thousand square meters. There were over 2,600 exhibitors and more than 13 million visitors. As the patron of building expo, the booth of Guangdong Swin Industrial Co., Ltd is 3.2 Hall, A Area. The main color of the booth was white and surrounded by a variety of irregular drainage pattern. It reveals the simple but elegant style.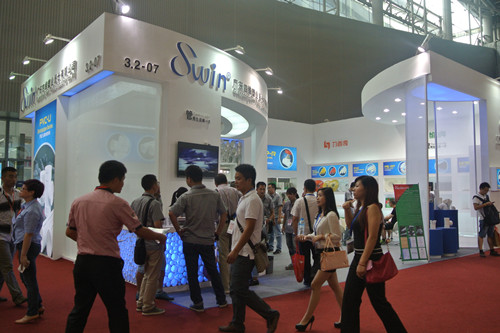 For Swin company, both the old customers and new visitors gained the win-win benefit. The company made a position as a professional manufacture of plastic pipe from the start. From selection of raw material, processing, product development and production formula, to staff training and promotion. The company has always been adhering to the principle of the best and continuous improvement and progress, so every appearance on building fair always bring pleasantly surprised. The exhibition this year is full of praise because of the appearance of PVC drainage pipes, PPR pipes and the red and blue line pipes are more delicate. In addition, the fittings are more exquisite. What's more, toughness and strength of the drainage pipes and line pipes were better than the past one. The vivid display of PE-AL-PE pipes and PE-RT heating pipes all show the good quality of Guangdong Swin Industrial Co., Ltd.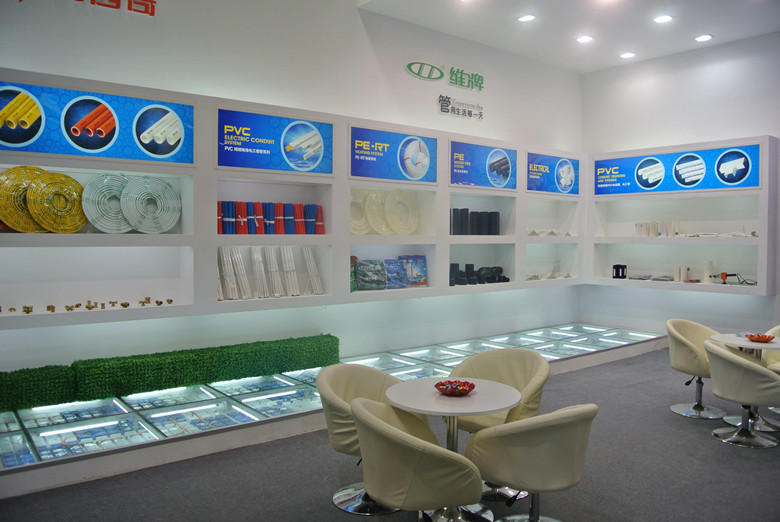 During the exhibition, the company held its groundbreaking ceremony for the new plant in Heshan, Jjiangmen. Many new and old customers to witness Swin company is now more standard. Because we believe that only in this way the company could go further, to complete the development and greater goals.